About Us
Dual Machine Corporation was founded in 1945 as a screw machine shop. The company was acquired by the current ownership in 1990 and achieved an ISO 9001:2008 Certification in 1998. Dual Machine began a shift to more precision CNC machining in 2004. In early 2018, the company achieved ISO 9001:2015 and AS9100:2016 Certification for the aerospace industry. The company has produced parts for all the major automotive companies, as well as many aerospace / aircraft manufacturers, as well as component providers to those industries.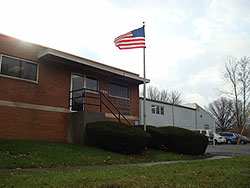 The company has continued to evolve and has adopted the latest machining equipment and manufacturing techniques and processes. In 2011, Mazak CNC equipment was added, and in 2014, Swiss machining was added for even more control, accuracy and higher precision machining capabilities. The Klincher products, originally established in 1943 as a separate company, were acquired by Dual Machine in 1998, and various versions of the Klincher Locknuts and Klincher Kapscrews continue to be an important part of the business.
To verify our ISO Certification, you may contact our ISO Registrar, NQA, at the following website:
http://www.nqa.com/en-us/contact-us/get-in-touch
John Bratt, the President of Dual Machine, has a wealth of experience in Engineering, Engineering and Quality Management, Business Management and more. He has an Engineering Degree and a Masters Degree in Business Administration. Mr. Bratt remains very active in the operation of Dual Machine, handling most of the Sales and Business Development activities. He has owned and operated multiple successful businesses with a philosophy focused on honest and ethical customer relations and demanding the highest quality work from talented and experienced managers and production staff.